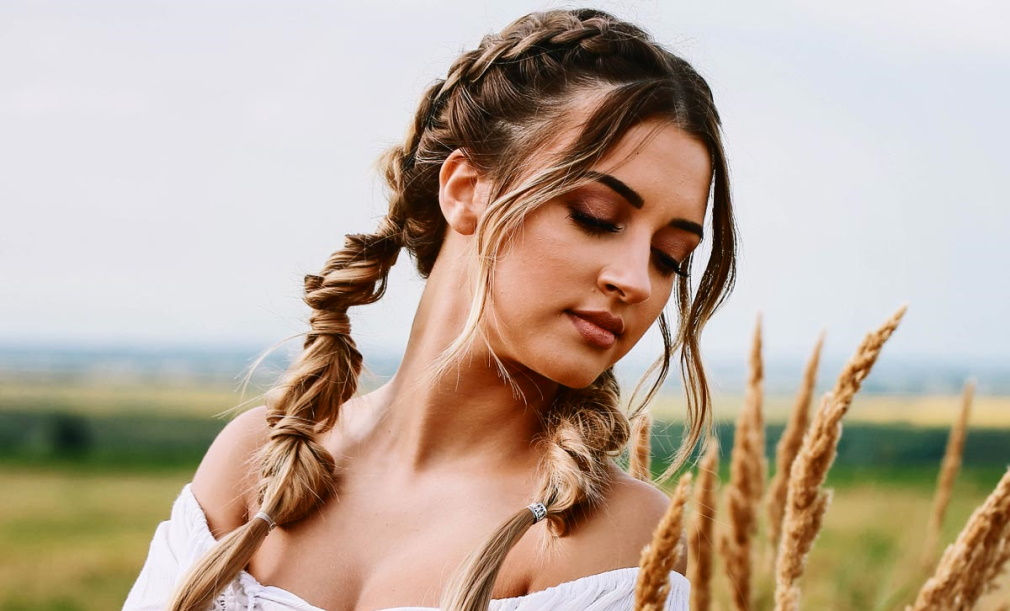 The Most Flattering Wedding Hairstyles for Long Faces
If you have a long face, choosing the right wedding hairstyle can be a challenge. You want to find a style that will flatter your features and give you the confidence to look your best on your big day.
Fortunately, plenty of gorgeous wedding hairstyles for long faces will make you look and feel like a superstar. From sleek and chic updos to soft and romantic curls, we've rounded up the most flattering styles to help you choose the perfect one for your big day. Read on to see our top picks!
Gorgeous wedding hairstyles for long faces
When it comes to wedding day style, there are many options for brides with long faces. Whether you choose an updo, a half-up look or wear your hair down, selecting the right hairstyle can ensure that your features are flattering and balanced. Here are some of the most flattering wedding hairstyles for long faces:
Half-Up and Half-Down Hairstyles: A classic half-up style is one of the best choices when it comes to creating a beautiful yet natural look. The key is to ensure that most of the hair hangs loosely around your face and that any small sections at the front have lots of volume so as not to draw attention to its length. Curls or waves in this style will also help to draw the eye away from the length of your face.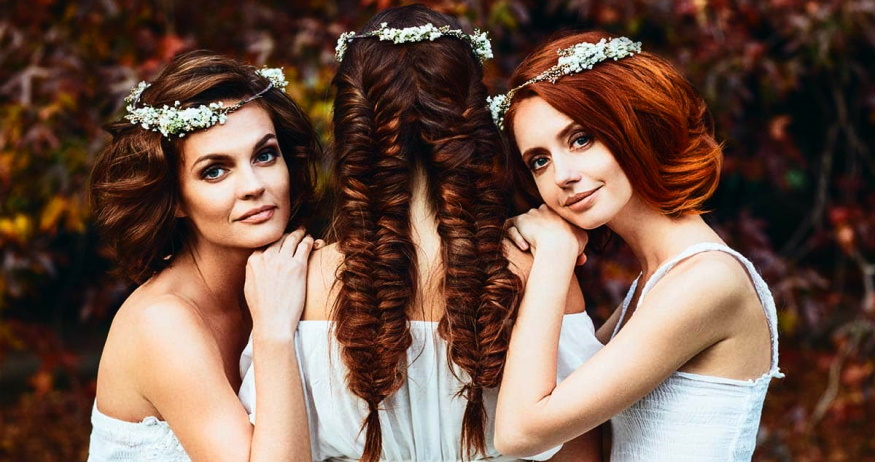 Soft Updos: An updo is a great choice for brides with long faces as they offer more volume towards the top of the head rather than around the sides and can give an oval shape to the face. Opting for a soft, romantic style such as braids or twists is particularly flattering. Keeping some loose pieces at the front will also stop this hairstyle from appearing too heavy on your features.
Voluminous Ponytails: A high ponytail is another way to disguise a long face by adding lots of volume at the back of your head and creating a wider silhouette. Curling or waving your hair before you tie it into a ponytail will also draw the eye away from the length of your face.
Straight Hair: If you're choosing to wear your hair down for your big day, straight styles can be a great way to create a sleek look that won't draw attention to the length of your face. Adding some waves at the ends is also a good idea, as this will break up the line and help to give more shape to your hairstyle.
Whatever wedding hairstyle you choose, it's important to make sure that it suits and complements your features. With these tips in mind, you should have no difficulty finding the perfect style for your long face on your special day!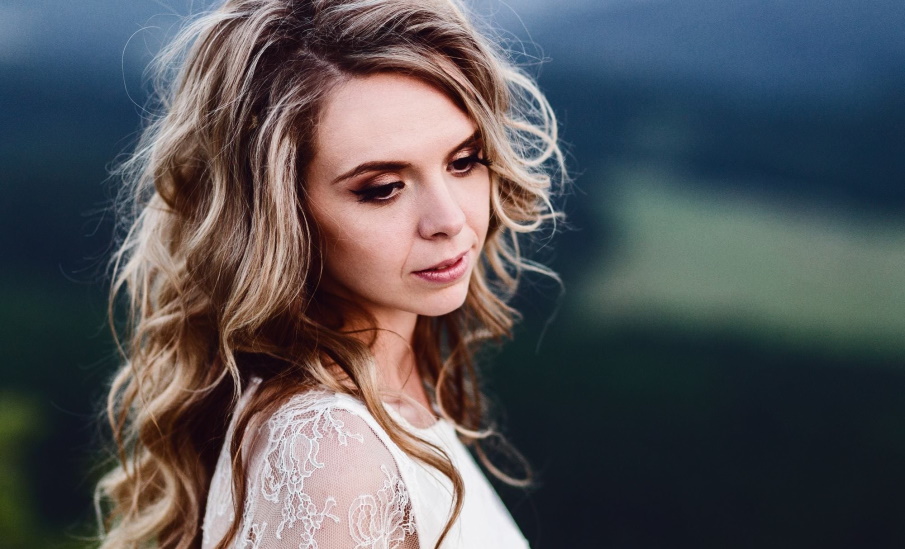 Timeless wedding hairstyles for the bride with a slim face
Updo styles are popular for a timeless look. Opt for a sleek updo with a few strategically placed tendrils framing the face and curl them to give the hairstyle some softness and romance. A bun or chignon with loose curls peeking out of the sides looks great for a formal event like a wedding, but keep in mind that these styles require plenty of hairsprays to hold them in place all night! For something more relaxed, try an undone twist or messy braid. This is also an excellent choice if you have wavy hair, as it will help keep flyaways under control.
Another way is a classic half-up, half-down style that easily transitions from day to night. Tease the crown section to add volume, and use a few bobby pins to secure it. Finish off your look with cascading curls that frame the face and give it a romantic touch.
Whether you're looking for something traditional or modern, a timeless hairstyle suits any bride with a slim face! With so many options available, you can find the perfect style to match your wedding theme and make sure that you look gorgeous on your big day. Remember to practice ahead of time so that on the day, you'll be able to trust that all eyes will be on you when you walk down the aisle!