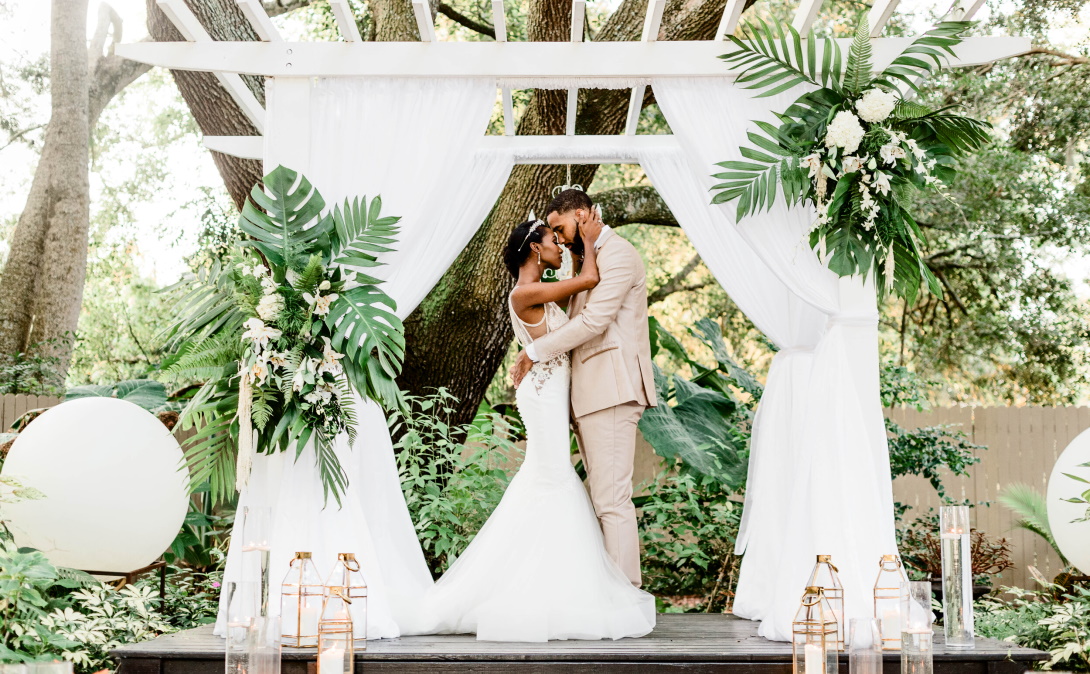 Tropical Wedding Ideas That Will Make Your Big Day Unforgettable
Planning a wedding can be overwhelming, but it doesn't have to be! If you're dreaming of a tropical paradise for your big day, we've got some great ideas to help make your vision a reality. From stunning beachfront locations to fun and festive décor, tap into your inner islander and let us help you create a truly unforgettable event. So keep reading for our top tips on planning the perfect tropical wedding!
Ways to make your tropical wedding unique
If you are planning a destination wedding, then you can make your big day even more special with some tropical wedding ideas. Whether it's the decor or the food, there are plenty of ways to make your tropical wedding unique and memorable.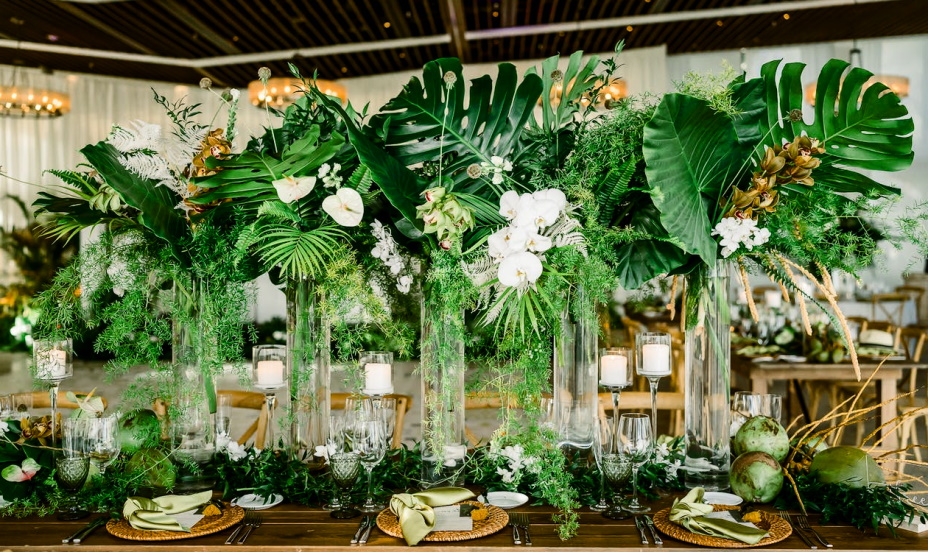 For starters, consider hosting a beach-side ceremony. Choose a location that offers stunning views for your guests to look out on while you exchange vows. Then, when it comes to decorations, infuse bright colors in every corner of your venue to give it that tropical feel. Decorate with seashells and sea glass to create an idyllic environment. And remember the flowers! To make your venue stand out, incorporate bold blooms like hibiscus, plumeria, and birds of paradise.
When it comes to the reception, there are plenty of ways to bring the tropical theme into play. You can create an unforgettable atmosphere from tiki bars and rum cocktails to a mariachi band or Caribbean steel drums. Serve up tasty dishes like jerk chicken and ceviche as well as delicious desserts like coconut flan or key lime pie. For a special touch, provide each guest with a beach-themed favor, such as macramé bracelets or mini piña coladas in mason jars!
These are just some of the many ideas for how to make your tropical wedding unique and memorable. You can put together an unforgettable celebration with a little creativity and some help from friends and family. So get planning and remember to take lots of photos – because it's sure to be a day you never forget!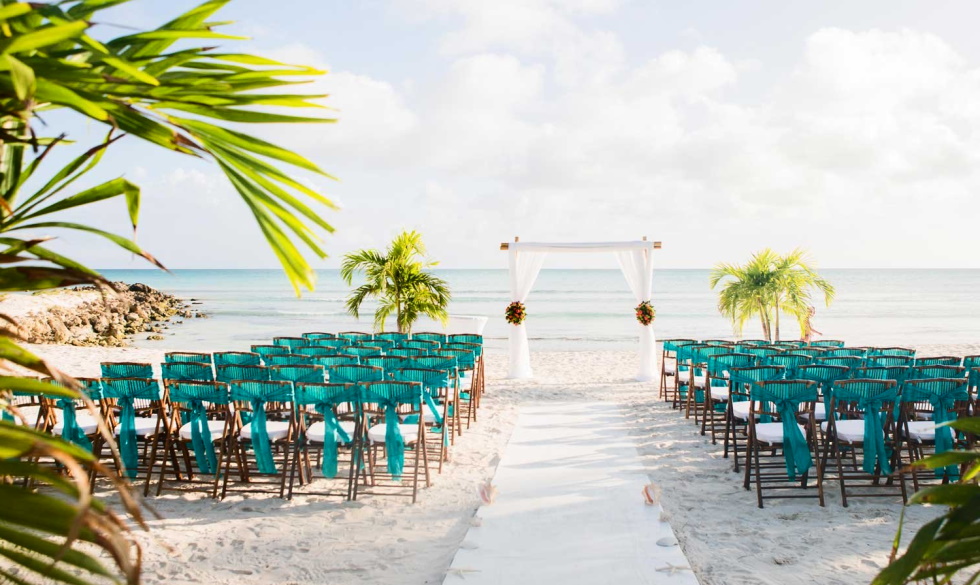 Ideas for using tropical flowers in your wedding décor
Create a romantic backdrop with tropical flowers: An arch made of tropical flowers is the perfect showstopper for your wedding ceremony. Choose vibrant blooms like orchids, hibiscus, and bougainvillea to create this dramatic effect.
Incorporate tropical flowers into your bridal bouquet: A bright bouquet made of fresh tropical blooms is an excellent choice for beach weddings or outdoor ceremonies in hot climates. Go wild with a mix of colors, such as yellow bird-of-paradise, pink ginger lily, and orange heliconia.
Decorate your reception tables with exotic arrangements: Make each table at your reception truly unique by adding an arrangement of tropical flowers. Use anemones, protea, and other exotic blooms to create these centerpieces.
Hang lush garlands for a romantic atmosphere: Garlands made with fragrant tropical flowers are a great way to bring a warm, romantic feel to your reception venue. String vibrant orchids and jasmine flowers in different lengths around the room for an enchanting effect.
Add floral details to your wedding cake: Freshly cut tropical flowers are a great way to decorate wedding cakes, especially those with multiple tiers. Choose large buds like heliconia and ginger lily as accents on each tier, or go bold with cascading hibiscus flowers down the sides of the cake.
Use tropical flowers to decorate your wedding arbor: A wedding arbor is the perfect place to display a variety of colorful blooms. Hang garlands of flowering vines like bougainvillea, orchid strands, and long-stemmed heliconias for an eye-catching effect.
Add touches of color with accent pieces: Even the smallest details can add a special touch to your wedding day décor. For example, place single stems in vases along the aisle at your ceremony venue, or opt for large floral arrangements placed around the room for a dramatic effect. These accents are easy to achieve with cheery tropical blooms.
Create unique boutonnieres for the groomsmen: Show off your tropical-inspired wedding style with each one of the groomsmen wearing a unique boutonniere. Choose from flowers like anthurium, protea, orchids, and ginger lily for something different and unexpected.
These are just some of the ways that you can incorporate tropical blooms into your wedding décor. With so many colors and varieties to choose from, let your imagination run wild as you create original settings for your special day. Add vibrant color, warmth, and romance to your nuptials with these beautiful floral accents!​