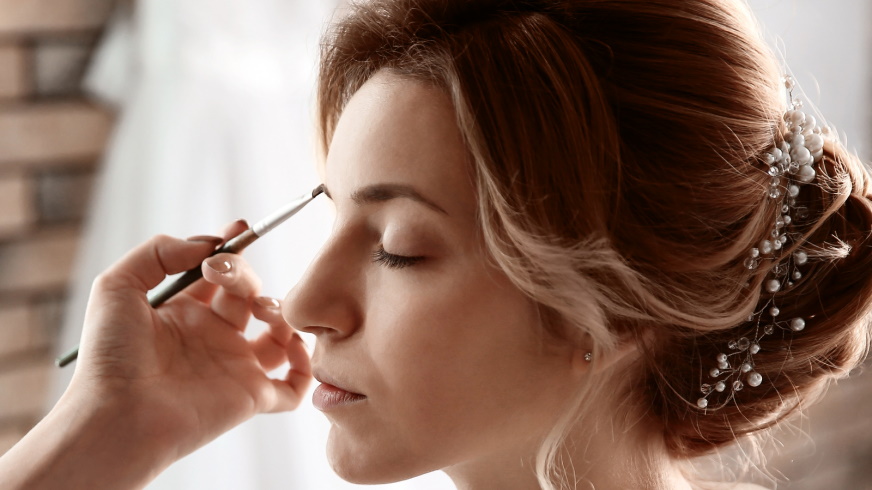 How to Choose the Perfect Eye Makeup for Your Wedding Photos
Your wedding day is one of the most important days of your life, so you want to look your absolute best. And while your dress, hairstyle, and bouquet are all crucial elements in achieving that perfect bridal look, remember your makeup! The right eye makeup can really make your eyes pop in photos, so it's worth finding a signature style that works for you. Here are a few tips on how to choose the perfect eye makeup for your wedding photos.
The best tips for achieving flawless eye makeup on your wedding day
Your wedding day is one of the most important days of your life, and you want to look your best. To ensure you look stunning in your wedding photos, you need to pick the perfect eye makeup for the occasion. Here are some tips you can use when choosing eye makeup for your big day: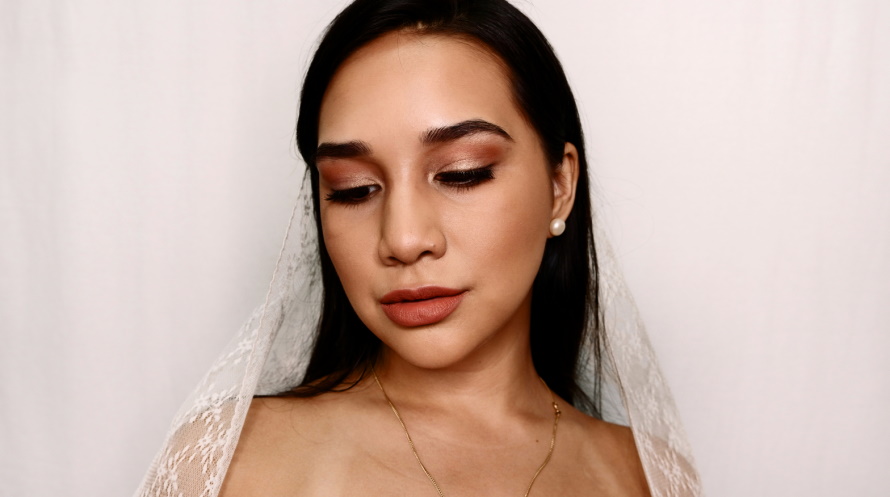 Choose colors that match your dress or theme. Look at the colors of your bridal gown and decide which shades will work best with them. For a vintage look, choose warmer tones like golds and browns; if modern is your style, pick cooler tones such as grays and blues.
Consider texture, too – shimmery eye shadows will give your eyes an added sparkle that will be picked up in the photos.
Make sure your makeup is waterproof – wedding days can be emotional, and tears are inevitable, so you'll want your eyeliner or mascara to last!
Use a primer before applying eye makeup to ensure it lasts as long as possible throughout the day.
Try out different looks beforehand to know what works best for your face shape and eye color and which styles suit you most.
For an extra special look, why not use false lashes? They will open your eyes more and make them stand out in the photos more!
Get help from a professional who can advise you on the best makeup techniques for your face.
These tips should help you pick the perfect eye makeup for your wedding photos, so you can look and feel beautiful all day long! Remember to practice beforehand so that your look is flawless on the big day.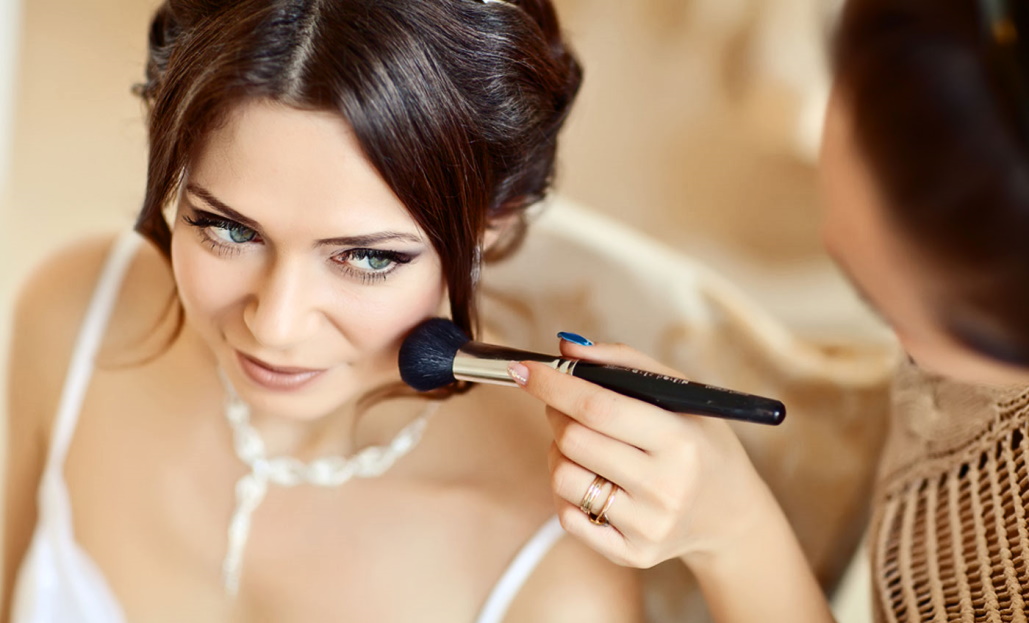 How to do your wedding makeup for picture-perfect photos
Your wedding day is fast approaching, and you want to look your absolute best for all of the pictures! When it comes to your makeup look, there are a few key tips that will help you achieve picture-perfect results.
Start with a primer. Primer creates an even canvas on which to apply your foundation, which helps everything stay in place longer and provides smooth blending.
Use an oil-free foundation or tinted moisturizer that matches your skin tone perfectly. Make sure to blend away any harsh lines at the jawline and neck area so that there are no discolorations in photos. Also, set makeup with powder around the T-zone (forehead and nose) as this area tends to get the most oily.
When it comes to your eyes, use neutral colors and a light touch. Stick with creams or beiges for shadows so that they won't overpower the look and can still be seen in pictures. Instead of dark lines, opt for light brown eyeliners so that you don't end up with raccoon eyes in photos!
Of course, don't forget mascara! Just one coat will do- skip any clumpy formulas and go for something lightweight instead that will enhance your lashes without looking too heavy.
Finally, choose a blush color that looks natural on your skin tone and doesn't stand out from the rest of your makeup. Stick with a light rosy hue and apply lightly so it doesn't look too intense in pictures.
By following these simple tips, you'll be sure to have flawless makeup for your wedding photos! Then, take practice runs of your complete look before the big day and make adjustments for perfection.
Please note: If you're not comfortable doing your own makeup, consider hiring a professional makeup artist who can help create an amazing look for you on your special day. They will take into account factors like lighting and camera angles when creating the perfect look just for you! That way, you won't need to worry about getting it right yourself – they can do all the work for you!