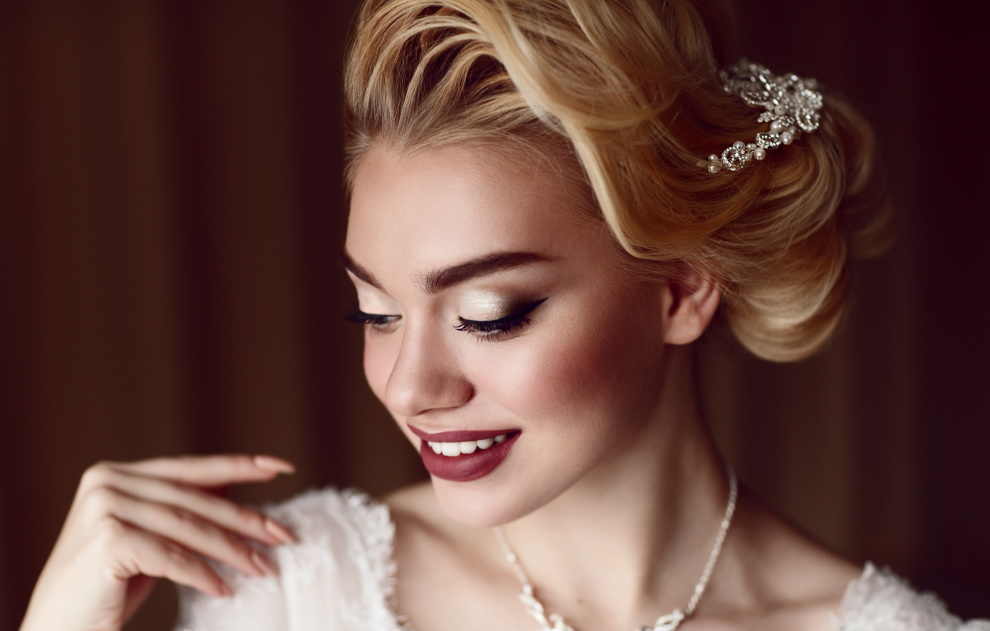 Winter Wedding Makeup Looks That Will Wow Your Guests
There's something extra special about a winter wedding. It could be the magical atmosphere that comes with colder weather or the festive seasonal touches you can add to your decor and menu. Whatever the reason, we love everything about a winter wedding!
And when it comes to your wedding makeup, there are endless possibilities for looks that will wow your guests. From sparkling glitter eyeshadow to a bright pop of color on the lips, we've rounded up our favorite winter wedding makeup looks to help you find the perfect one for your big day!
Get that glow: winter wedding makeup looks to make you shine
When it comes to winter wedding makeup, there's something special about the chill in the air that can make any look a bit more glamorous. Even if you're opting for an outdoor wedding ceremony, the weather will be cooler, so you can take advantage of some bolder makeup looks. From smoky eyes and matte lips to glittery finishes and metallic accents, here is some winter wedding makeup looks that will wow your guests.
Glitter Glam: For brides who want to add a touch of sparkle to their big day look, glitter glam is the way to go! Embrace your inner showstopper by combining different shades and textures of glitter eyeshadow, fluttery false eyelashes, and glossy lips. This is a glamorous look that will turn heads.
Classic Romance: A classic, romantic look is always timeless for any wedding occasion. Soft, neutral eyeshadows in browns and greys paired with a light pink blush and golden highlighter give an understated yet beautiful finish. Next, apply a silver or champagne shimmer liner below the lower lash line to add definition, then finish with a soft peach lipstick for added elegance.
Smoky Eyes & Red Lips: If you want to impact your wedding day, why not try smoky eyes? Deep berry hues work best for this winter-ready look – pair with deep red lip color to add even more drama. Then, use a fluffy brush to blend the eyeshadow and achieve that perfect smoky eye effect.
Bold Metallics: Metallic shades are always on trend, so why not wear them on your wedding day? Take things up a notch with shimmering golds, bronzes, and silvers that will make you look like you stepped out of a fairytale. For an extra glamorous finish, apply false eyelashes for added definition around the eyes.
No matter which winters makeup look you choose for your wedding day, make sure it makes you feel beautiful! With these looks in mind, there's no doubt that you'll be the envy of all your guests. So have fun and enjoy your special day!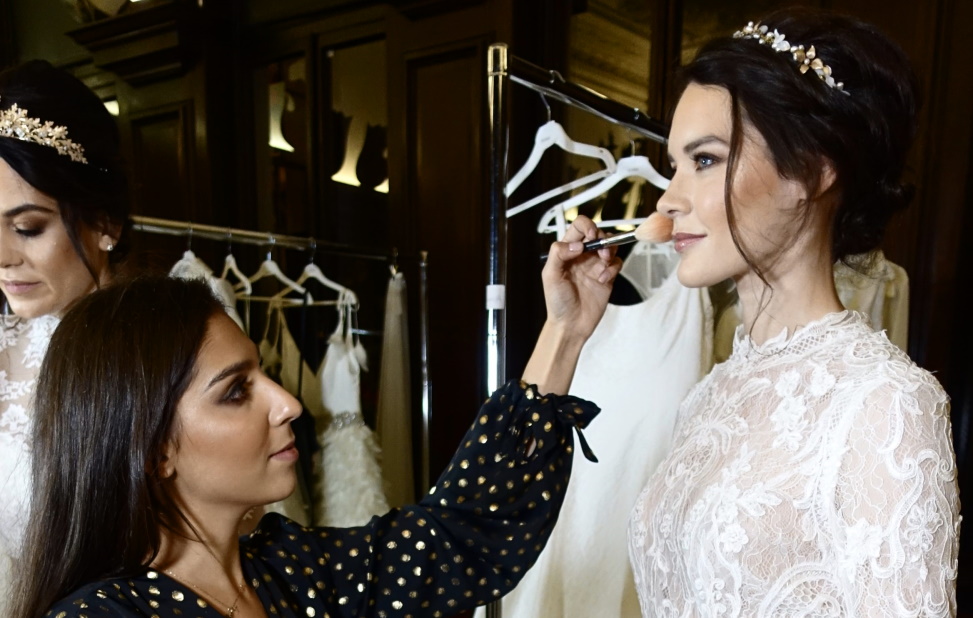 The best makeup products for a winter wedding
When attending a winter wedding, you want to look your best. To do this, you need the right makeup products that will help you create a stunning and flattering look. Here are some of the top makeup products for a winter wedding:
Primer – Primer helps smooth out your skin and can minimize the appearance of any fine lines or wrinkles. It also helps absorb excess oils throughout the day so that your foundation applies more evenly.
Foundation – Choose an oil-free foundation with medium to full coverage for maximum staying power throughout the evening. For those with dry skin, opt for a hydrating formula.
Concealer – Concealer is essential for hiding any blemishes or dark circles. You may want to choose a concealer one shade lighter than your foundation for extra brightening effects.
Blush – Choose a blush that complements your skin tone and adds a pop of color and dimension to your cheeks. For winter weddings, metallics are always beautiful and festive.
Eyeshadow – Create a soft smoky eye with shimmery shades like bronze, gold or silver for an elegant evening look. Finish off with waterproof mascara for added volume and definition.
Lipstick – Keep it simple but classic with a neutral lip color like pink, rose or mauve. If you're feeling bolder, opt for something brighter, like red or plum. To complete your wedding look, top off with lipgloss for extra shine and staying power.
With these makeup products, you will be sure to look gorgeous on your special day. Whether you choose a natural look or something more glamorous, the right makeup can make all the difference! Good luck, and have fun getting ready for your winter wedding!