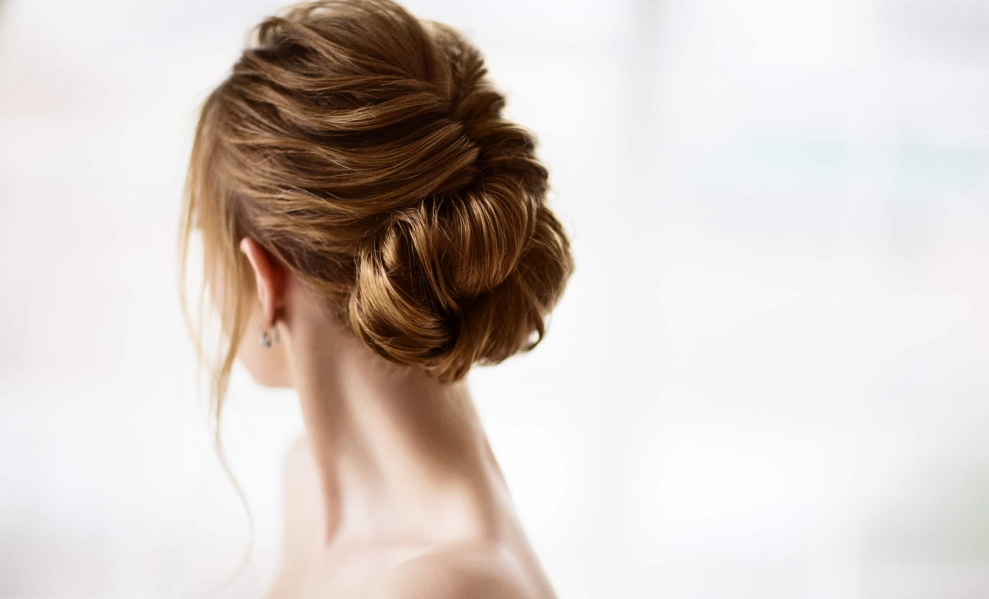 French Bridal Hairstyles That Will Make You Look Effortlessly Elegant
Planning a wedding can be an incredibly daunting task, but don't let that stop you from looking your absolute best on your big day! One way to ensure that you'll look gorgeous from every angle is to choose a flattering hairstyle. If you need help figuring out where to start, why not take inspiration from the elegant brides of France? There's something for everyone, from classic updos to loose and romantic curls. To help you get started, we've rounded up our favorite French bridal hairstyles. Trust us, with these looks, you'll be ready to say "Oui!" to your wedding day dreams.
Top French bridal hairstyles to make you feel like a queen
No matter where you are getting married, French bridal hairstyles have been popular with brides of all ages for generations. The right French hairstyle can make you feel like royalty on your special day, whether for a classic look or something more modern. Here are some of the most popular French bridal hairstyles to help you find the perfect one for your big day:
Chignon: This timeless style is elegant and sophisticated and requires minimal styling. To create this look, gather the hair at the nape of your neck and twist it into a bun secured with bobby pins or an elastic band. You can add small details, such as flowers or ribbons, to give it a personalized touch.
Half-Up Half-Down: This popular look is great for brides who want to show off their locks while still maintaining a neat and polished look. Pull the front sections of your hair back and secure them with bobby pins or an elastic band at the crown to achieve this style. Leave the rest of your hair down and add curls or waves to create texture and volume.
French Braid Updo: This romantic style includes intertwining small sections of hair in traditional braiding techniques to create an intricate pattern that can be used as an updo or half-up hairstyle. Depending on your time, you can choose between simple plaits or more complicated designs.
French Twist: This classic style is a great choice for any bride who wants to look polished and put together on her big day. To create this look, gather the hair at the back of your head, twist it up and secure it with bobby pins or an elastic band at the crown. Finish off with hairspray for extra hold.
No matter what kind of French bridal hairstyle you choose, you'll be sure to dazzle on your wedding day! However, if you need help finding the perfect style for your special day, don't hesitate to consult a professional stylist. They can help you find the perfect look to make you feel like a queen on your special day.
Designing your dream bridal hairstyle for a destination wedding in France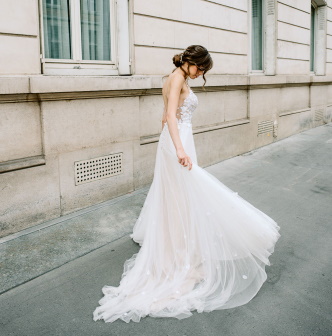 It involves considering various factors such as the climate, hair type, face shape, and wedding dress design. The key to creating the perfect hairstyle is finding a style that complements your features while still being romantic and timeless. When selecting a bridal hairstyle for a destination wedding in France, it's important to pick something that will work both indoors and outdoors. For example, a French bride might opt for an updo with small curls or waves left out towards the end, providing a soft and graceful look while also allowing her hair to move naturally in the wind. For those with short hair, consider adding extensions or teasing sections to create height and volume at the crown.
The choice of accessories plays an important role when styling bridal hair for a destination wedding in France. Consider adding a delicate headband with ribbon detailing or an embellished clip to keep your hair out of your face as you walk down the aisle. Bridesmaids can also wear similar accessories, such as flower crowns, which will help tie the look together and create a cohesive bridal party. If you're planning to have your reception outside, consider braiding small strands of hair and weaving them into larger braids or twists for added texture and volume. Don't be afraid to ask your hairstylist for advice on what styles would work best with your chosen dress design and overall aesthetic. With the right hairstyle, any French bride is sure to look her best on her special day.
Just remember, when planning a destination wedding in France, take the time to find a hairstyle that will suit your style and celebrate the beauty of your culture. Then, with the right combination of accessories and styling techniques, you can create a romantic look that will turn heads. Bon voyage!