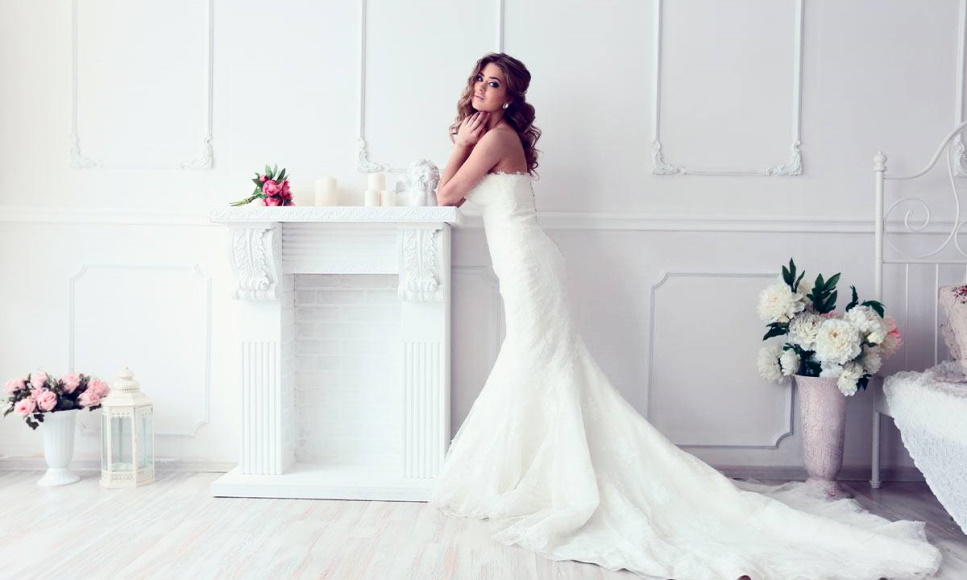 Gorgeous Wedding Hairstyles for Mermaid Dresses
You found the perfect mermaid dress for your upcoming wedding, but what about your hair? Let us help you find the perfect hairstyle to go along with that gorgeous gown! We've gathered some of our favorite wedding hairstyles for mermaid dresses to share with you. From sleek and simple updos to romantic curls and waves, there's something for everyone. So take a look and get inspired! Your dream wedding look is just a few clicks away.
Wedding hairstyles that will wow with a mermaid dress
Look no further if you're looking for the perfect hairstyle to match your beautiful mermaid dress! There are endless options out there that can enhance and complement your dress. Whether you prefer an up-do, half-up/half-down style, or a romantic braided look, here are some gorgeous wedding hairstyles that will work perfectly with any mermaid dress:
The Fishtail Braid: This braid is one of the most popular wedding styles for mermaid gowns. It helps create a unique shape that flatters the contours of your neckline and backless silhouettes. You can also accessorize with delicate flowers or sparkly hairpieces to add extra flair to this classic style.
Up-Dos: Whether you choose a chignon, bun or French twist, an up-do is the perfect way to show off your dress's dramatic lines and silhouette. Pull out some locks for a soft and romantic look, or keep it sleek and structured for a more modern vibe.
Half-Up/Half Down Hairstyles: This style is great for brides who want to show off both their beautiful mermaid gown and stunning hair! Gather sections of your hair from each side of your head into soft waves that can be pinned back with decorative clips or pins for a romantic finish.
No matter your hairstyle, these looks will make a statement and enhance your mermaid look. With so many options, you'll be sure to find the perfect one for you!
Magical mermaid wedding hairstyles for your big day
When it comes to your wedding day look, you want something beautiful and unique that expresses your own style. So why not try a magical mermaid-inspired hairstyle? With its cascading waves and intricate braiding, this look is one of the most romantic bridal looks you can choose. Whether you're having a beach-themed event or an indoor affair, these enchanting styles will ensure all eyes are on you as you walk down the aisle.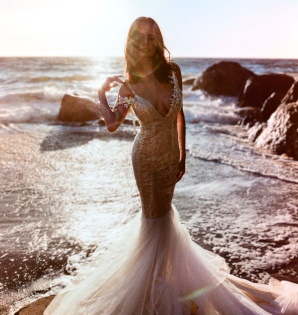 Many fabulous mermaid hairstyles are available for brides who want to channel their inner siren. Consider a fishtail braid with loose curls at the ends if you have long hair. You could also opt for an artsy waterfall braid, which looks especially beautiful when paired with a veil. You could also go for something more traditional, like a French braid all the way down your back.
Another great option is to use hair extensions in different colors and lengths to add extra texture and dimension. This can create braids of various sizes or a soft, romantic look that cascades around your face. Mermaid hairstyles often feature plenty of volumes, so consider using mousse or volumizer before styling your hair if it tends to fall flat.
Finish your magical mermaid look with sparkly accessories like jewels or flower crowns. Add beachy waves with a curling iron, and you're ready to walk down the aisle in style. With creativity, you can create a magical mermaid look that will make your wedding day extra special.
Regardless of what type of mermaid hairstyle you choose, it's important to have a plan for your big day. Make sure to schedule an appointment with a professional stylist who is experienced in creating these looks so that they can help bring your vision to life. And most importantly, don't forget to enjoy yourself! With the right hair and makeup choices, you'll be sure to look like the beautiful mermaid you are on your wedding day.