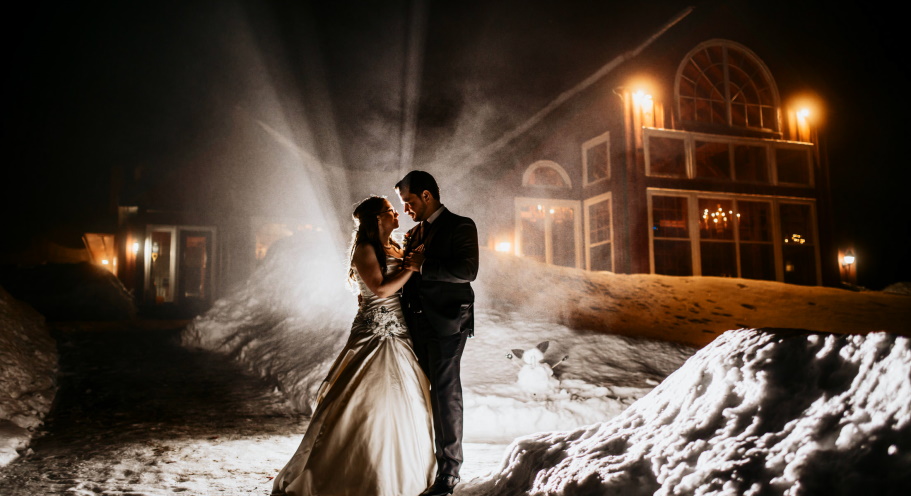 Tips for Capturing the Perfect First Dance Photos
Your first dance as a married couple is a truly special moment that you'll want to remember forever. While your wedding photographer will be there to capture the moments of your big day, you can still do some things to ensure they get the perfect first dance photos. Here are a few tips:
The most important thing to remember about your first dance photos is to relax and have fun! This is supposed to be a special moment between you and your spouse, so enjoy it and don't worry about posing for the camera. That said, you can still do a few things to ensure your photographer gets some great shots. For example, try swaying slowly from side to side while dancing or twirling in place if you're feeling extra festive. And if you want to wow your guests (and have some amazing photos), try learning a choreographed routine ahead of time – be sure not to let too much tension show on your faces when the time comes! With these tips in mind, you're sure to have beautiful first dance photos that will help you relive this cherished moment for years to come.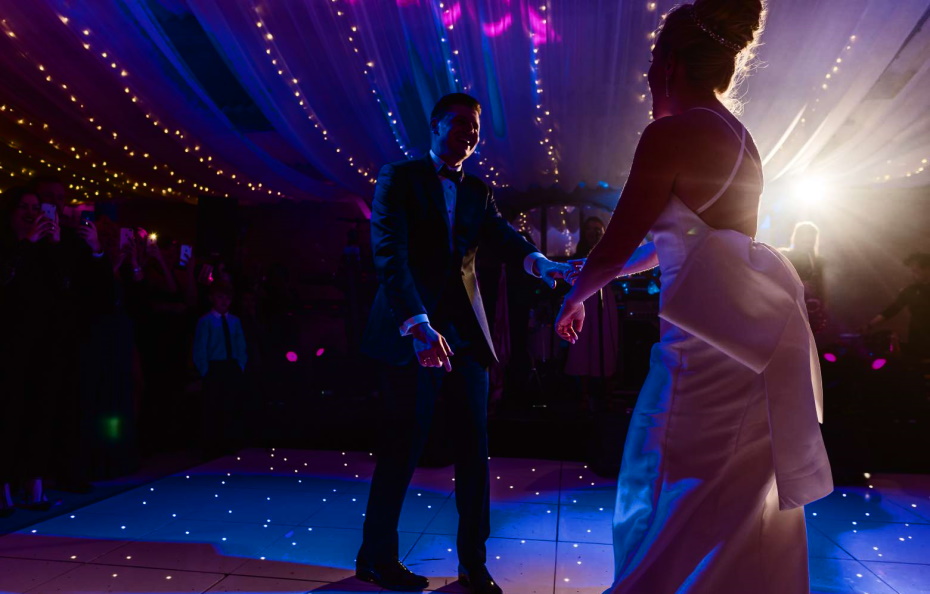 First dance wedding photography tips for capturing magical moments
Get creative with angles! For example, take high overhead shots, get down low and close to the couple as they dance, or take a few steps back and capture their movements against the backdrop of the reception.
Ask your second shooter to focus on capturing candid photos during the first dance. While you're shooting from different angles, your second shooter can be getting shots of guests watching, smiles from family members, etc.
Position yourself in spots throughout the reception hall where you have easy access to multiple angles. This way, you don't have to move around too much and risk missing any special moments!
Make sure both partners are in focus when taking portraits of the couple dancing. This is especially important if the bride and groom are wearing different colors or styles of clothing.
If you're using a longer lens, zoom in or out so that the couple fits nicely within your frame. A wide-angle shot taken from too far away will only produce an unappealing photo.
Don't be afraid to get creative with lighting! For example, try backlighting shots or use off-camera lighting to add drama and romance to the photos.
Pay attention to the background when taking pictures during the first dance. Look for potential distractions like waiters carrying food trays, guests standing up, or lights that may be impacting your composition. If any of these elements don't fit your vision, move to a new spot.
Have fun with the first dance! Don't be afraid to think outside the box and experiment with unique angles, lighting techniques, etc. The more creative you are, the better chance you have at capturing beautiful photos that will tell the story of this special moment for years to come.

Creative ways to make your first dance photos unique
Your first dance as a married couple is one of your life's most momentous and romantic occasions. With so much emotion in the air, it's only natural that you want to capture the moment and treasure it forever. Why not try out some creative ideas to ensure you get some truly outstanding wedding photos of your first dance?
One way to improve upon traditional first dance photos is by adding a bit of fun! Have your photographer take pictures from interesting angles, such as high up or low down, or go for something more interactive and have them take action shots. You could even ask them to photograph you two with props like feathers or balloons – something that can add a unique look to the photographs and make them stand out.
Playing with color can be another great way to highlight the first dance photos. Whether you use colorful gels over your light source or add a splash of color in post-processing – bright colors will always draw attention and create an eye-catching image.
Finally, remember that your first dance is about the two of you! Have your photographer focus on capturing intimate moments between each other as opposed to just posed and staged shots. Those photos will capture the true emotion of the moment much better than anything else, so make sure you ask for some up-close and personal shots from your photographer! By taking these creative steps when planning your wedding photographs, you can ensure that you will have pictures of your first dance that are truly unique and beautiful.